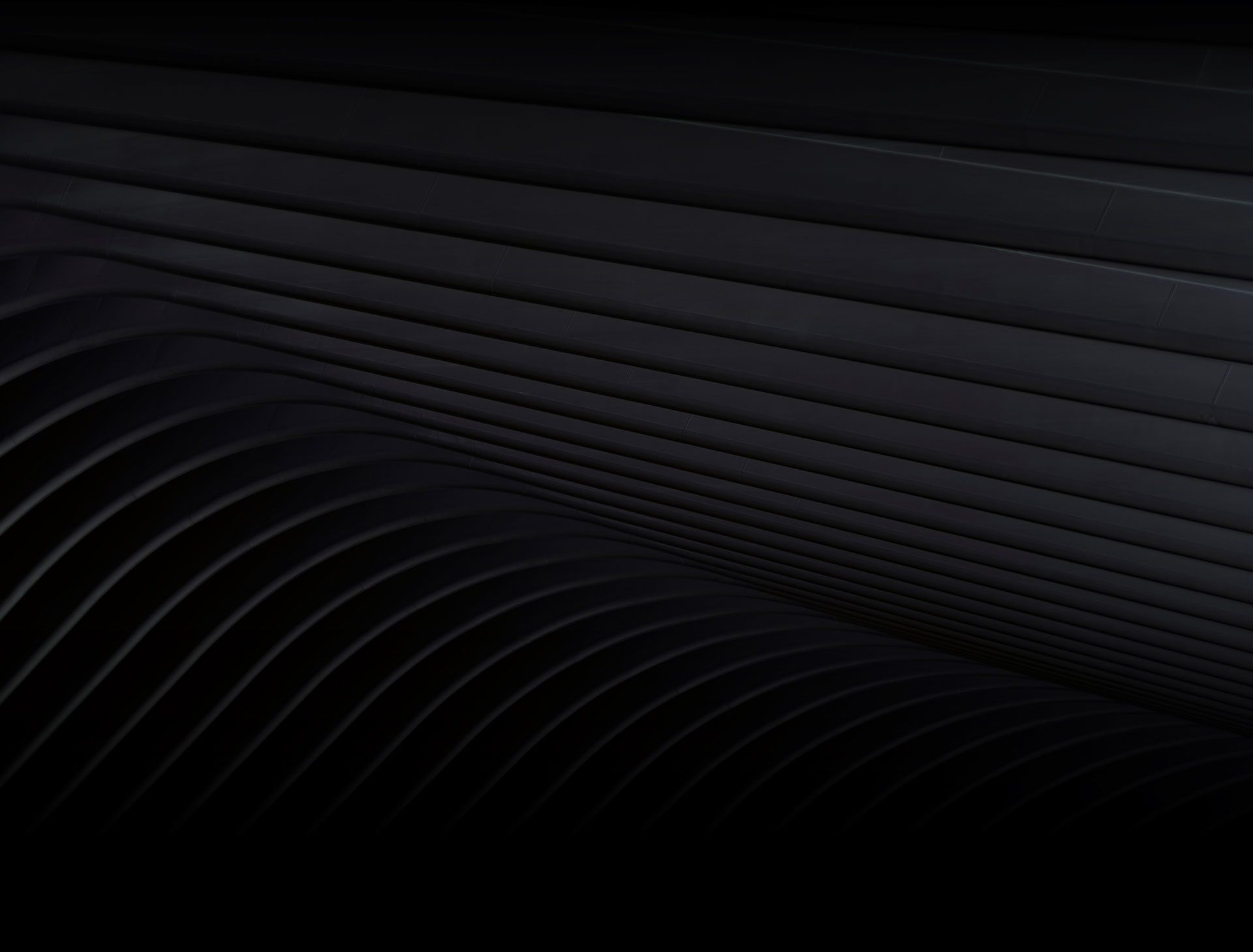 Intermeshing Z-type shafts
mixers with tilting bowl
Capacity range
300-1500
Liters
Batch Range
180-900
Liters
The MIX-Z and MIX-ZV series are the highest quality two-shaft open and vacuum mixers.
Machines are equipped with Z-type shafts or optional paddle shafts. Wide range of products, individual configuration and a variety of accessories, you can choose a machine that is perfectly suited to your technological requirements and the reliable operation of which you will be enjoying for decades.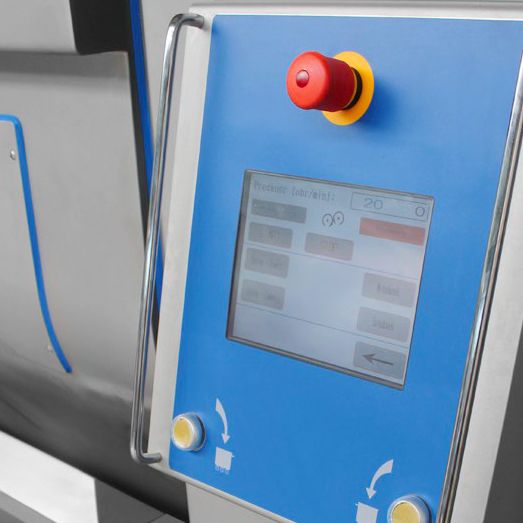 Control
The MIX Z and MIX ZV series mixers are equipped as standard with a colour and reliable HMI touch screen, which is user-friendly and intuitive to use. The soft ware allows access control, manual and automatic operation and up to 100 mixing programs, where each can consist of 5 programmable steps.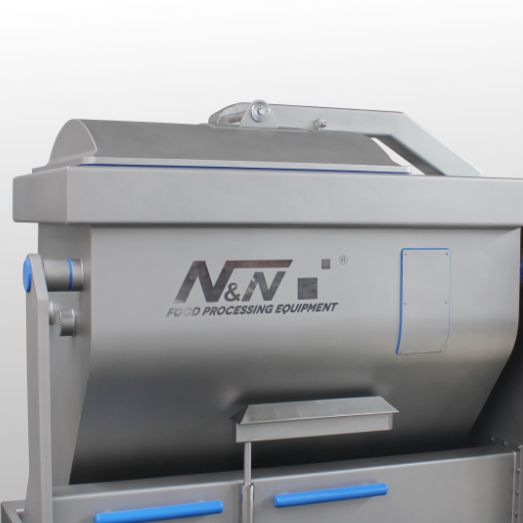 Vacuum system
The MIX ZV series vacuum mixers have a reinforced bowl construction and a solid and tight top cover, which allows to achieve a vacuum of up to 99%. Vacuum improves protein extraction, liquids absorption, distribution and absorption of spices and other additives, enables density control and eliminates air bubbles before emulsification, stuffing or forming.
Intermeshing Z-type shafts
In MIX Z and MIX ZV series mixers the mixing process is carried out by two intermeshing Z-type or optionally paddle shafts, placed at the same heights. Mixing is carried out by rotating both shafts at the same preset speed inwards or outwards.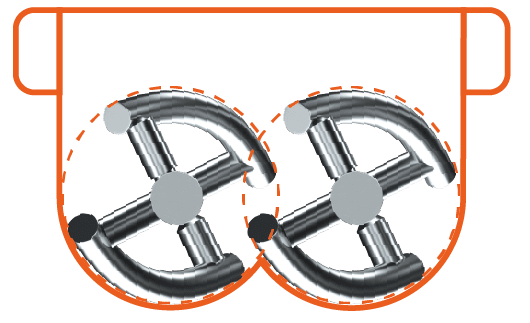 MIX Z - Tilting bowl mixers
MIX ZV - Tilting bowl vacuum mixers
Tilt bowl mixers

MIX Z

Technical data

| | |
| --- | --- |
| Capacity [l] | 300 |
| Maximum load [l] | 180 |
| Installed power [kW] | 7,5 |
| Rotation speed of the shafts [obr/min] | 5-48 |
| Standard controls | PLC with HMI |
| Net weight of the machine [kg] | 1100 |
| BUSCH vacuum pump [m3/h] | - |
| Current protection | 32 |
| Loading options | PW 2/250 |
| Unload | 200L |
| Opening/Closing covers | Hydraulic |

| | |
| --- | --- |
| Capacity [l] | 500 |
| Maximum load [l] | 300 |
| Installed power [kW] | 11 |
| Rotation speed of the shafts [obr/min] | 4-40 |
| Standard controls | PLC with HMI |
| Net weight of the machine [kg] | 1420 |
| BUSCH vacuum pump [m3/h] | - |
| Current protection | 50 |
| Loading options | PW 2/250 |
| Unload | 2x200L |
| Opening/Closing covers | Hydraulic |

| | |
| --- | --- |
| Capacity [l] | 1000 |
| Maximum load [l] | 600 |
| Installed power [kW] | 22 |
| Rotation speed of the shafts [obr/min] | 4-30 |
| Standard controls | PLC with HMI |
| Net weight of the machine [kg] | 2850 |
| BUSCH vacuum pump [m3/h] | - |
| Current protection | 100 |
| Loading options | PW 2/250 |
| Unload | 2x200L |
| Opening/Closing covers | Hydraulic |

| | |
| --- | --- |
| Capacity [l] | 1500 |
| Maximum load [l] | 900 |
| Installed power [kW] | 30 |
| Rotation speed of the shafts [obr/min] | 3-28 |
| Standard controls | PLC with HMI |
| Net weight of the machine [kg] | 4050 |
| BUSCH vacuum pump [m3/h] | - |
| Current protection | 120 |
| Loading options | PW 2/250 |
| Unload | 2x200L |
| Opening/Closing covers | Hydraulic |

| | |
| --- | --- |
| Capacity [l] | 2600 |
| Maximum load [l] | 1560 |
| Installed power [kW] | 55 |
| Rotation speed of the shafts [obr/min] | 3-26 |
| Standard controls | PLC with HMI |
| Net weight of the machine [kg] | 6050 |
| BUSCH vacuum pump [m3/h] | - |
| Current protection | 160 |
| Loading options | PW 2/250 |
| Unload | 2x200L |
| Opening/Closing covers | Hydraulic |

Tilt bowl vacuum mixers

MIX ZV

Technical data

| | |
| --- | --- |
| Capacity [l] | 300 |
| Maximum load [l] | 180 |
| Installed power [kW] | 7,5 |
| Rotation speed of the shafts [obr/min] | 5-48 |
| Standard controls | PLC with HMI |
| Net weight of the machine [kg] | 1180 |
| BUSCH vacuum pump [m3/h] | 21 |
| Current protection | 32 |
| Loading options | PW 2/250 |
| Unload | 200L |
| Opening/Closing covers | Hydraulic |

| | |
| --- | --- |
| Capacity [l] | 500 |
| Maximum load [l] | 300 |
| Installed power [kW] | 11 |
| Rotation speed of the shafts [obr/min] | 4-40 |
| Standard controls | PLC with HMI |
| Net weight of the machine [kg] | 1550 |
| BUSCH vacuum pump [m3/h] | 21 |
| Current protection | 50 |
| Loading options | PW 2/250 |
| Unload | 2x200L |
| Opening/Closing covers | Hydraulic |

| | |
| --- | --- |
| Capacity [l] | 1000 |
| Maximum load [l] | 600 |
| Installed power [kW] | 22 |
| Rotation speed of the shafts [obr/min] | 4-30 |
| Standard controls | PLC with HMI |
| Net weight of the machine [kg] | 3020 |
| BUSCH vacuum pump [m3/h] | 40 |
| Current protection | 100 |
| Loading options | PW 2/250 |
| Unload | 2x200L |
| Opening/Closing covers | Hydraulic |

| | |
| --- | --- |
| Capacity [l] | 1500 |
| Maximum load [l] | 900 |
| Installed power [kW] | 30 |
| Rotation speed of the shafts [obr/min] | 3-28 |
| Standard controls | PLC with HMI |
| Net weight of the machine [kg] | 4250 |
| BUSCH vacuum pump [m3/h] | 63 |
| Current protection | 120 |
| Loading options | PW 2/250 |
| Unload | 2x200L |
| Opening/Closing covers | Hydraulic |

| | |
| --- | --- |
| Capacity [l] | 2600 |
| Maximum load [l] | 1560 |
| Installed power [kW] | 55 |
| Rotation speed of the shafts [obr/min] | 3-26 |
| Standard controls | PLC with HMI |
| Net weight of the machine [kg] | 6300 |
| BUSCH vacuum pump [m3/h] | 100 |
| Current protection | 160 |
| Loading options | PW 2/250 |
| Unload | 2x200L |
| Opening/Closing covers | Hydraulic |